Enabling companies to make the most of their resources for the benefit of society.

Empowering individuals to find their sweet-spot in their personal and professional lives.

Enabling discoveries: within, with people and with the world.
Employee Advocacy

"It isn't about if organizations must adopt employee advocacy practices or not - it is about when and how quickly can they tap the collective wisdom and power of employees to take their engagement to a whole new level. Your employees are already out there speaking, commenting, sharing and even bashing your brand or business. Staying ahead of the curve means putting a strong employee advocacy plan to work for your organization."

Culture

"In organizations, the culture isn't just about leaders sharing the values or purpose with employees to follow. It is when each employee know what to do to keep the culture alive and how to intervene without any hesitation is when the organization prevails."




Internal Communications

"Building a communication culture takes time – gives it time. Keeping your dashboard updated constantly thinking about your audiences, listening to them more intently and asking a lot more questions about the engagement you see. It is also motivational for the team to know what they are measuring against. Finally, it helps to keep teams focused on metrics that impact the business."






Aniisu K Verghese
Speaker, internal communication leader, author, trainer, consultant, blogger, road safety activist, social media advocate
Author of Internal Communications – Insights, Practices & Models (Sage Publications, 2012)

Chapter contributor to Disrupting the Function of IC – A Global Perspective (IC Kollectif, 2017)
PR Hall of Fame Winner (Public Relations Council of India, 2015)

Elite panelist for IABC's global publication - Communication World 

SABRE Awards - South Asia Jury member Asia Pacific entries (2015)
International Association of Business Communicator's Gold Quill Awards jury member (2012)
Winner at 14th Godfrey Philips Bravery Awards (2005) 
Founder of Friends for Life, a road safety NGO (2003)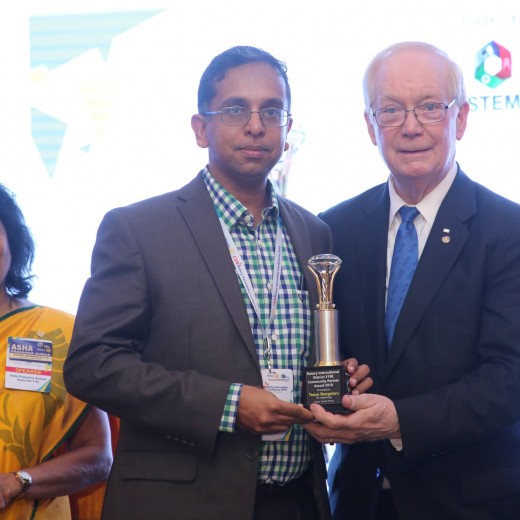 LATEST POST
Interview & Case Study | Morten Dal | Creating A Digital Workplace Through Inclusive Internal Communication
How can internal communication create a culture of transparency, pride and passion with a collaborative platform? What aspects go into connecting a gl...
Read More
LATEST NEWS
Make Your Employees Feel Like the Founder
Featured in Entrepreneur.comLink to complete article: https://www.entrepreneur.com/article/308936
Read More
Get ahead in your life and career with leading resources.
Read a rich selection of reports, articles and presentation, assess yourself on personal branding, audit your organization's communication or assess your skills needed to be the best.